Alright, y'all. It's real out there. Sales and discounts are coming at us left and right. Some of these discounts we didn't even see happening! And if you're a beauty lover, it's already tough year-round to curb the spending.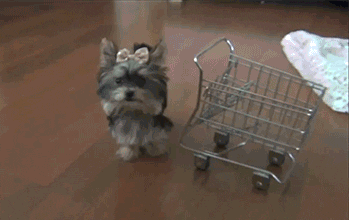 Still. Don't miss out on sales for the items you need to re-up on or are discounted at a great rate. Below is a list of brands offering decent and awesome sales on their products. And I'm going to continue updating the list as we get closer to Black Friday, Black Friday weekend, and Cyber Monday! Also, be on the look out for deals from ULTA especially, Sally Beauty and Sephora. Most of the sales I'm listing are of the sitewide type, which are the best ones.
If you're going to spend, save a buck or two!
PAT MCGRATH: Depending on your total, you can get either 25% or 30% off your entire purchase on the official Pat McGrath website! The total may still look pricey, though. For example, if you get four pencils, the total will be somewhere around $80-something. But considering without a discount, for one pencil alone, it'll close you $28. If you need to stock up on an Auntie Pat favorite or have yet to live your best and own a palette, get it now! This is better than getting Pat McGrath products during the Sephora VIB discount which is at 20% the most. The sale is happening now! Here is the link!
NUDESTIX: At 30% sitewide, during the Nudestix Cyber Sale, I recommended their medium coverage Tinted Cover. It's medium coverage that has impressive staying power! I own it and I like it a lot. Their bronzing, blush and highlighter sticks are good choices too and the Nude Plumpling Lip Glaces (they're glosses) look yummy. And I believe the Cyber Sale includes the Hilary Duff "Daydreamer" palette! The sale is happening now! Here is the link! 
COLOR CLUB nail polish: 50% sitewide all weekend! I'm still not sure if that includes Cyber Monday, because on that day the brand will be releasing the shade "Cyber Slick" and only 100 quantities will be available! For everything else, the sale is happening now! Here is the link!
ORLY nail polish: Up to 80% off when you use the code "PINKFRIDAY" at checkout! And this is a great sale! It's happening now! Here is the link!
DECIEM: 23% sitewide for the skincare brand that's had a bit of cult following through its smaller lines such as The Ordinary. Just be aware that the stores and online will be closed on November 29 and then back-up and running on November 30 and that's the last day of the sale. Happening now! Here is the link!
HUDA BEAUTY: An unprecedented 40-60% off for the brand, these deals are GOOD! Happening now on the Huda Beauty website!! Here is the link!
CIATE: For the U.S. website, the Black Friday sale is at an upwards of 50%, with most products at 30%!! And the sale includes the Jessica Rabbit collection! Happening now! Here is the link!
M.A.C.: Their usual 25% discount is back!! Sign up to be a M.A.C. Lover to collect reward points! Happening now!! Here is the link!
JUVIA'S PLACE: Currently, on the official Juvia's Place website, a lot of the products such as the liquid foundation, the foundation sticks, the eyeshadow and blush palettes, and Fumi line are at least 45%. It is happening now! Here is the link! A handful of the eyeshadow palettes will also be 35% off over at ULTA on Black Friday.
UOMA: Sitewide is 20% off all products! They recently released their 70s-themed eyebrow products too. Their foundation Say What? made waves online and the lipsticks have some wonderful shades. Happening now! Here is the link!
LA SPLASH COSMETICS on ULTA: From The Golden Gatsby collection, the eyeshadow palette, Live Wire Liner, the Bee's Knees Mascara, and Old Money Quad Highlighter palette are discounted! Get them now! Here is the link!
NYX COSMETICS: NYX is back with their 30% sitewide sale. The discounts are already taken off for you so you know exactly what you're paying! Here is the link! It's happening now!
DOSE OF COLORS: From November 28 to December 02, the entire site will be 40% off. So their foundation will be $21.60, their Seamless Beauty Sponge, that, based on YouTube reviews, is a decent alternative to the Beauty Blender, will be $9, and their eyeliners (I own two. One in green, and the other in orange called "Romance") will also be $9. The lip glosses and lipsticks are pretty nice too. Here is the link!
THE BALM: The entire site will be 50% off starting on November 27 at 10AM PST. The Balm has half-off flash sales throughout the year, and they're always super great savings. I recommended their liquid eyeliner, Schwing and their eyeshadows are underrated. Here is the link!
NATASHA DENONA: A select few of her uber-expensive palettes are discounted, so if you've been dreaming of owning and wearing one, including the Metropolis, get them now! The lipsticks are also at 30% and some of the face palettes are up to 40% off. It's a decent sale. Here is the link!
STILAZZI: It's officially CyberWeek on Stilazzi with 40% sitewide!! The eyeshadows are bomb (I got the Jordan Liberty collab that was released earlier this year. Gorge!), the Rager lashes are awesome, I recently bought a second pair, and that blush palette is calling my name! The discount ends on December 2nd. Here is the link!
COVERFX: The minimal-minded packaged CoverFX is underrated when it comes to foundations (so many love it, but it's rarely talked about as much as others) and you should get yourself one since the brand is having a 30% Black Friday sale! Happening now! Here is the link!
BRIOGEO: Their sale started early! 20% sitewide now on Briogeo haircare! I noticed a difference in the manageability of my hair after I used the kale line. Here is the link!
FLESH BEAUTY: A solid 30% off sitewide!! I really like their Hot Sauce Lip Gloss and the foundation, though not full coverage, ain't too bad for medium coverage and can have a nice finish. It's happening now! Here is the link!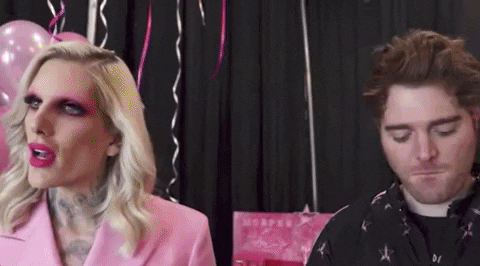 LIME CRIME at GLOWHAUS at BLOOMINGDALE'S: The entire Lime Crime line is 50% off at Glowhaus. Glowhaus is the Sephora/Ulta-esque division of Bloomingdale's and while available online, Glowhaus is only opened within five Bloomingdale's nationwide, and those are: Roosevelt Field and Soho in New York, and in California, San Francisco, Sherman Oaks, and South Coast Plaza.
Everything from their popular Venus eyeshadow palettes and Wet Cherry lip glosses are half-off. Some of the items like the Blushes are also discounted on the official Lime Crime website, but are three dollars cheaper on Glowhaus. Check out the entire beauty on sale at Bloomingdale's via this LINK because even some of the Surratt line is half-off, that makeup is expensive! UPDATE: The sale has been updated on the Lime Crime website and GIRRRRLLLLLLL some of the blushes are as low as $3!!!!!
SMITH & CULT: Smith & Cult have offered 30% sitewide before, such as this past summer, and they're offering it again this Black Friday. Though I'm not wild about their Veild Threat foundation (though I love the name. It can have a hit or miss finish), give it a shot considering it'll be at a more reasonable price and you can always exchange or return it. The Glitter Shots look cool, and the palettes look pretty! There's also the concealer and I'm considering their newest Lock & Lit Lip Balm that contains CBD. Here is a link!
VIOLET VOSS: Right now, everything on the Violet Voss website is 50%!! Shipping will begin on December 1, and the sales ends that same day at 11:59 PST. Their mainly known and sell eyeshadows and they are so good. If you're a major eyeshadow wearer, you should be able to find a palette you will love it. I own three: the Nicole Concilo collab, Rainbow, and HG palettes. Here is the link!
URBAN DECAY: The brand is bringing back their go-to 25% sitewide for Black Friday. You likely already know your Urban Decay favorites, so get those eyeliners, foundations, primers and lipsticks at a cuter price. Here is a link!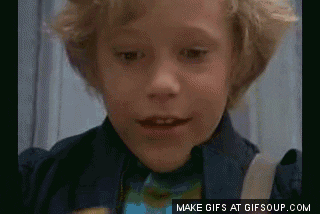 BENEFIT: Starting on Tuesday, November 26, Benefit will be offering discounts at 25% sitewide. And free shipping! I actually do like one of their eyebrow pencils, so this is a great deal.
ANASTASIA BEVERLY HILLS: coming soon!