Lavish Rebellion Radio Playlists:
My Spotify page! https://open.spotify.com/user/lavishrebellion?si=F0gx4pOKR6C4ePArR0FkQw
2019 #SummerFridays Playlists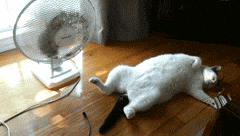 July 19, 2019
1980s: I made a playlist of songs by artists and bands in which their retro sound is buttressed by the new wave, synth-pop and electronica of the 1980s. 2.5 hours of an #80sSummer! Link below for "Nostalgic Summer."
Nostalgic Summer (2019 #SummerFridays)
Laz Vegaz Vegas Playlist 2019
February 2019
#GirlsTrip vibes only!! Link below for the "Laz Vegaz Vegas" playlist!