The anticipation of Kylie Jenner's Lip Kit came to an astounding halt when reportedly all three shades of her first set sold out online in under five minutes. Hinting at the launch for months via Instagram, Jenner finally released Candy K (a peach-based light pink), Dolce K (chestnut based pink-brown) and True Brown K (deep chocolate brown).
Her hues are definitely on trend. In the beauty community, there have talks for over a year now about the resurgence of '90s makeup aka "brown lipstick." Shades of brown were definitely popular then but also were burgundy and brick red. The 2015 media tends to group them in the same category of "brown", but no, the wine red lips Winona Ryder rocked next to Johnny Depp in 1990 is the not the same as the "Coffee Bean" or raisin on Cindy Crawford in Revlon. But they were similar! If you were going to lipstick, you made it count! There was also that other iconic look of frosted lipstick outlined with dark lipliner or just the standout of dark liner. #memories
But in later years, brown lipstick then just fell out of touch as lip gloss took over and the returned love for pure red lipstick. Even purple had a moment. Now, brown is it again and probably better than when it was when Bonne Bell was hawking it. Formulas are richer, the browns more pronounced, and the overall effect can be both chic and edgy.
So while True Brown from Jenner remains soldddddd out (if you want it eventually, it'll cost you $29, and comes with a matching lip liner), they are plenty of others brown hues that are just as flattering. They've already been on the market and have cult followings in their own right! Here are some choices below, along with their price points.
Carry on, baby brown.
Ofra Cosmetics Long Lasting Liquid Lipstick in Brooklyn, $19.90
Ruby Kisses Matte Lipstick in Spicy Brown, $2.99 (This color might be new but oddly isn't shown with the rest of the Matte shades on Ruby Kisses' official website. But check any local beauty supply stores as that it where I found mine).
Nicolet Beauty Matte Lipstick in Naomi, $12
Jeffree Star Velour Liquid Lipstick in Dominatrix, $18
NYX High Voltage Lipstick in Dirty Talk, $6
NYX Matte Lipstick in Maison, $5.99
NYX Butter Gloss in Gingersnap, $6
Wet 'n Wild Mega Last Lip Color in Mochalicious, $1.99
Lime Crime Velvetine Lipstick in Salem, $20
L'Oreal Paris Colour Riche Lipstick in Spice, $8.95
ColourPop Ultra Matte Lip in Limbo, $6
Nicka K NK Lipstick in Chocolate, $1 or $1.49 (also check out Deep Red Brown, Cocoa Brown, Camel, Smoky Brown, Bronze, Iced Coffee, Russet Brown)
Lashed Liquid Lipstick by Blac Chyna in Haute Cocoa, $11.99 (also check out Brown Sugar)
Coloured Raine Matte Lip Paint in Truffle, $17 (also check out Soul)
M.A.C. Lipstick in Photo, $17
Makeup Monster Liquid Lipstick in Deja Brew, $15. 95 (also check out Just Add Marshmallows)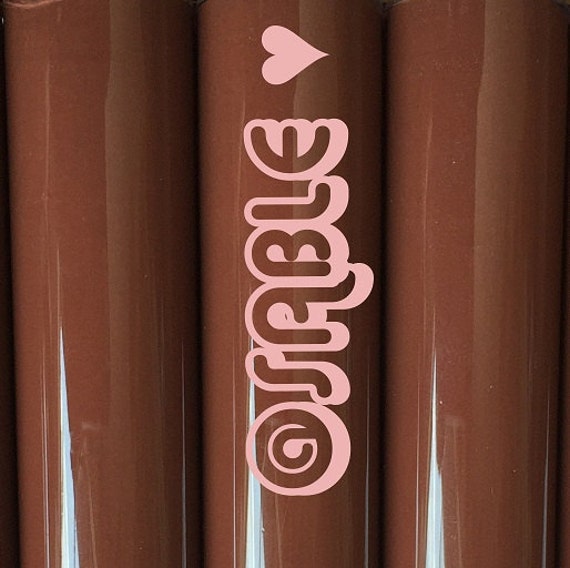 Lonely Planet Lipstick in Sable, $15 (also check out Lexington)
LA Splash Lip Couture in Untamed, $11 (this color is gorgeous, but the texture is not the most comfortable once it dries off).